All-Inclusive Holidays in Canada
Discover the wonders of Quebec
Experience the region's ever-changing landscape, with a large selection of activities to excite the whole family. Discover a winter wonderland, where world-class skiing meets an array of mountain activities such as snowshoeing, Nordic walking, dog-sledding, snowmobiling and more.
During the warmer months, enjoy the fresh mountain air and take part in the Summer activities on offer. Whether it's guided mountain hiking, or a day spent relaxing in the resorts world-class facilities, you are sure to keep your days occupied with this unspoiled natural landscape.
The concept of all inclusive by Club Med
Our all-inclusive ski packages
At Club Med, we believe providing you with an easy and hassle-free experience is the surest way to create great family memories. So, forget the logistics, we've got you covered with handy services & equipment. Enjoy fun family time, watch your kids blossom, and just kick back!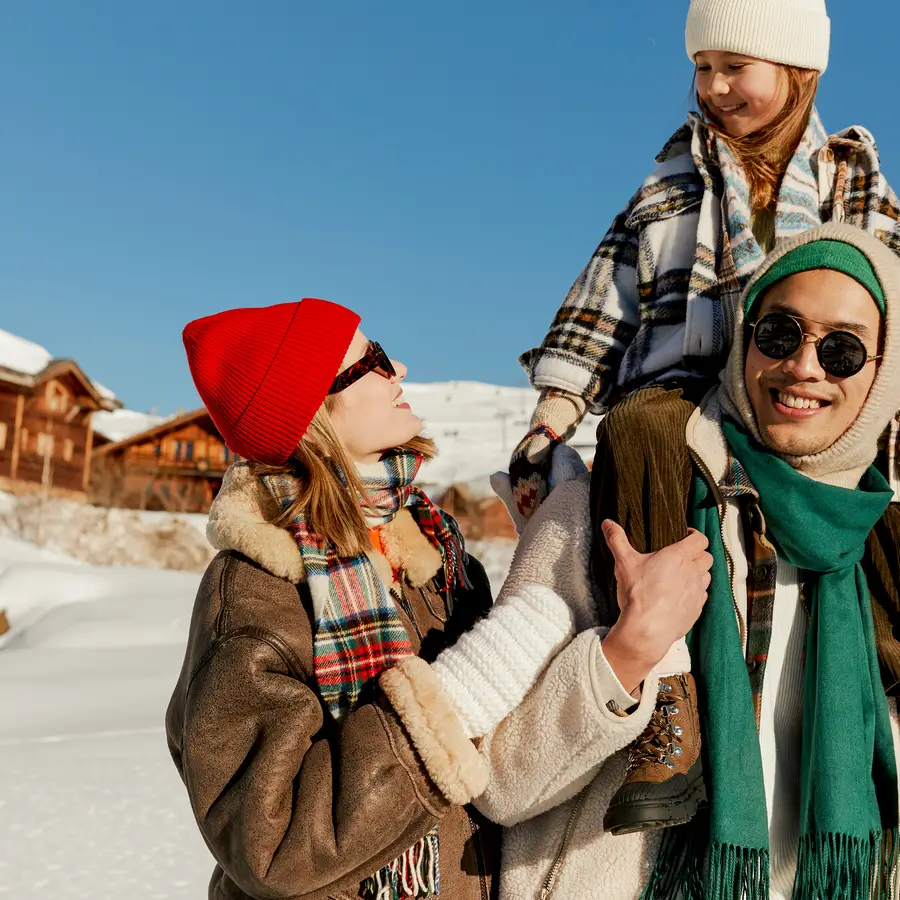 There is something for everyone
One of the hardest parts of planning a holiday, especially if it's for the whole family, is choosing activities that will cater to everyone. At Club Med we have something for everyone with nightly entertainment, sports and activities for beginners through to professionals and childcare facilities to entertain the kids. Get pampered at the spa and enjoy some much needed quality time as a couple, or sit back on the beach and get back to nature to feel recharged.
Far from the cliche of the All-Inclusive resort being a standardised beach experience, a Club Med holiday is all about how you feel, what you will remember, and you being amazed
Preserved resorts made in paradise
Club Med has been travelling the world to uncover the most amazing places and create little paradises across the globe, always located in the best spots, offering a vast amount of space and preserved nature. Each of our resorts has its own personality and offers a unique choice of experiences to make the best of the destination: explore the magic of nature, rejuvenate mind and body, unlock your inner explorer or indulge in local gastronomy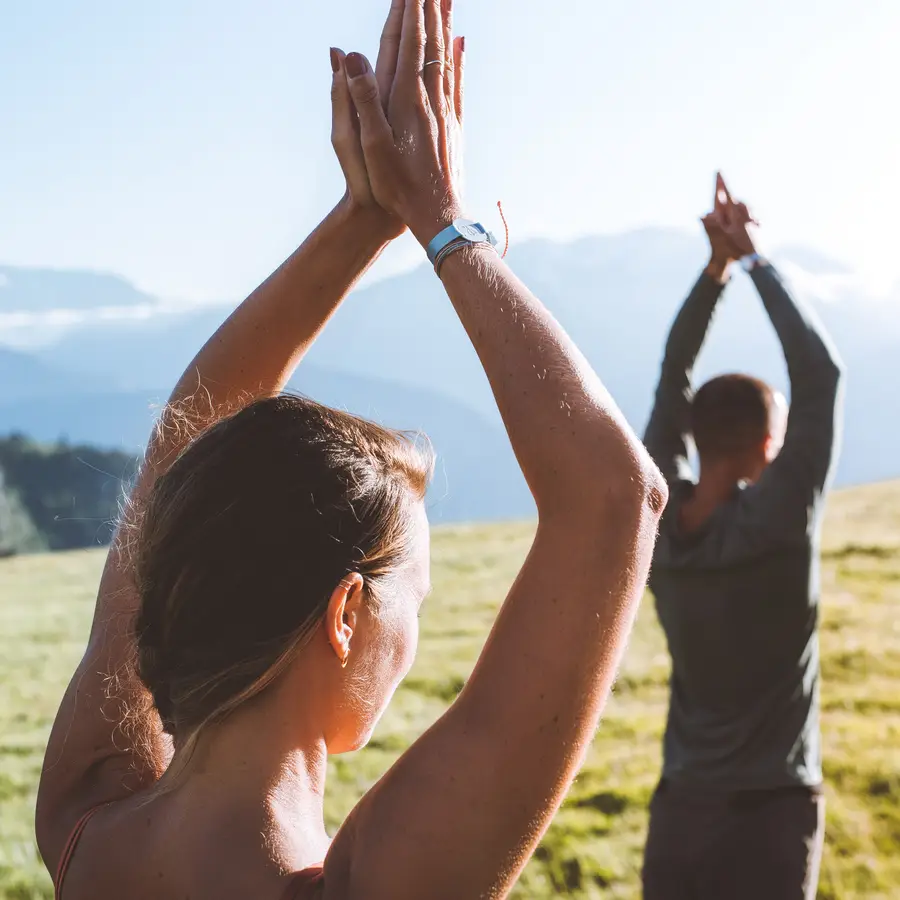 Relaxation and Indulgence
Connect to the energy of the great outdoors in the Nordic spa. Here, hot and cold alternate to better soothe and rest the body. The outdoor whirlpool bath with a view of the St Lawrence River is without doubt the "hot spot" of the Resort. Feel like a yoga session? There's a class ready and waiting for you. After a long day, treat yourself to culinary delicacies from the Charlevoix region: local cheeses and cold cuts, microbrewery beers, ciders and of course, maple products.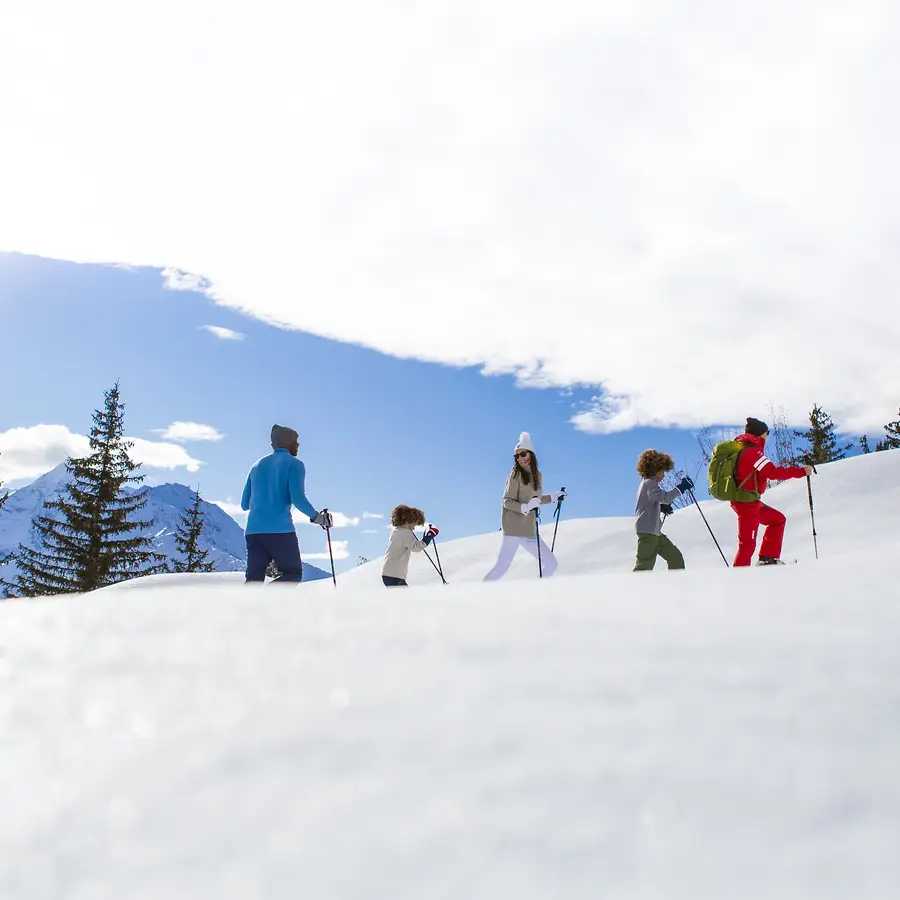 Endless sports & activities
Explore the majestic surroundings of Charlevoix, with a range of activities and excursions. Let your kids try circus school and enjoy the indoor pool, while you get active with fitness and yoga classes, or get the whole family outside with hiking amongst the lush hills of Charlevoix.
Of course, we also offer the most spectacular skiing east of the Rockies, with a large choice of runs (53) for all levels, as well as the most extensive off-piste skiing (98 acres). Best of all, ski and snowboard classes for all levels are included.
Explore beyond the resort with a visit to Quebec, or go whale watching!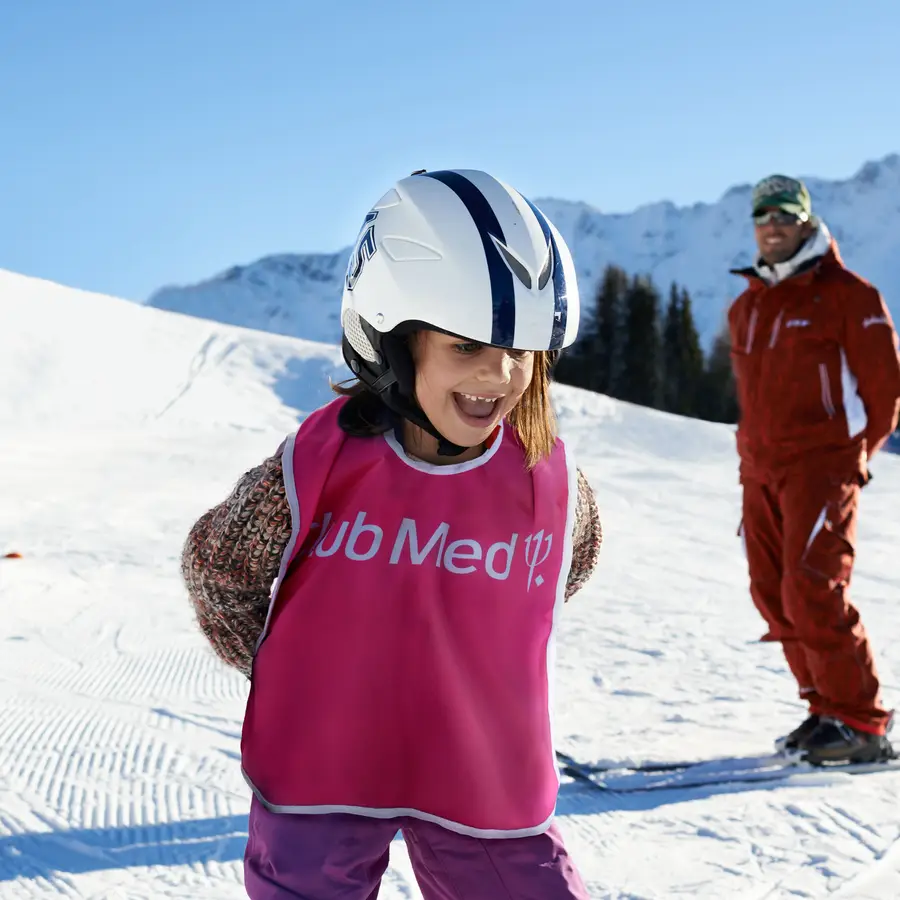 Family holidays
Your little ones are supervised by our professional-trained G.Os who have plenty of adventures in store for children of all ages from tots to teens. They will make friends from all around the world while discovering new sports, creative games, enriching educational activities and much more! Ski classes from 4 years old are included, and Après ski is also for the kids, with wintery snacks, indoor kids pool and much more.