All-Inclusive Family Ski Holiday
An unforgettable family ski holiday
We make it all easy...
Relax, you're in the right place for an easy and hassle-free family ski holiday. From getting you to the on-snow resort, to having your ski-lift included and ready, ski and snowboard lessons booked for the whole family, and childcare for the little ones, we take care of everything. It's just simplicity and fun, so you can enjoy every moment .
Ski lessons and lift passes
Upon your arrival, we'll ensure that your ski and lift passes are promptly prepared for both you and your family. This thoughtful arrangement eliminates any unnecessary delays, allowing you to immediately immerse yourselves in the splendor of our remarkable ski slopes. Our resorts, designed with families in mind, provide an ideal setting for novices and budding intermediate skiers.
Within your Club Med Ski Holiday package, expertly guided ski lessons led by our professional ESF instructors await you, ensuring an enjoyable learning experience. From beginners to seasoned enthusiasts, our diverse range of skiing options promises to captivate and challenge everyone. As you anticipate your upcoming ski lessons, our comprehensive guide will aid you in making the most of this exhilarating adventure.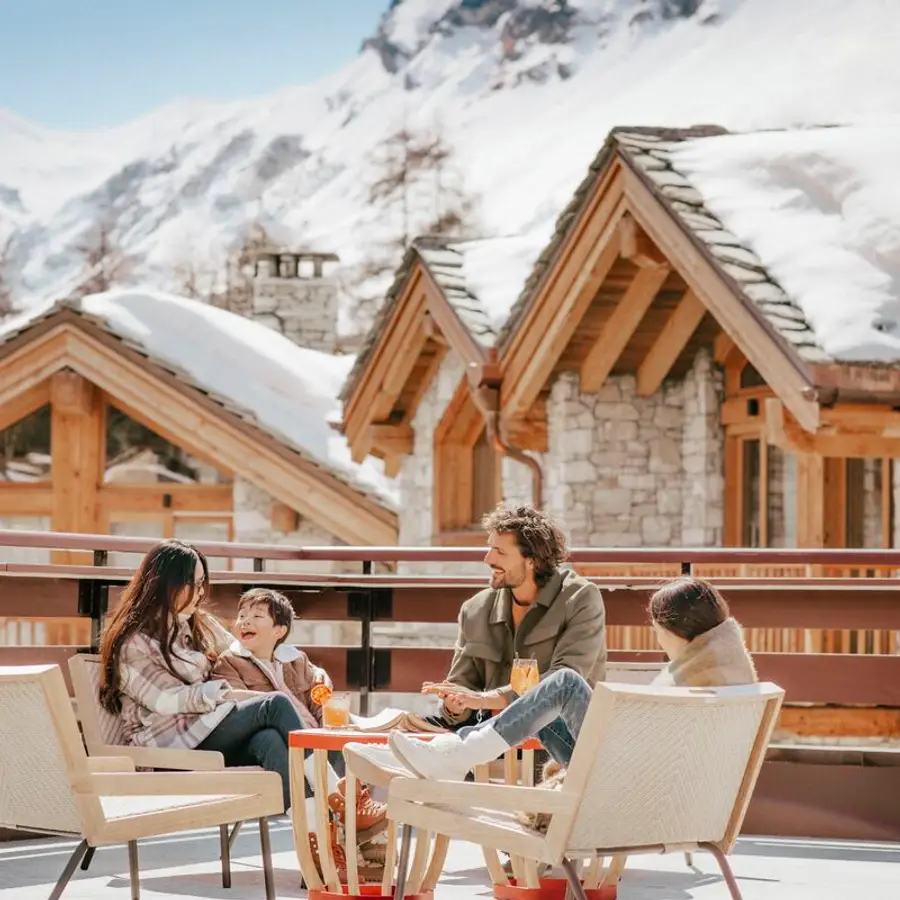 Perfect accommodation for families
Indulge in the ultimate holiday experience at our family-centric ski resorts, meticulously crafted to provide an exceptional expanse for your entire family's enjoyment. Our family suites are thoughtfully designed, featuring distinct sleeping zones and an array of essential amenities, including baby beds and ample storage facilities. For your convenience, we've taken care of every detail.
Imagine booking rooms boasting cozy lounge areas, creating the perfect haven for your family to convene and relive the day's exhilarating ski escapades. Moreover, our interconnected rooms offer a seamless blend of privacy and togetherness, ensuring that every member of your nature-loving family can wake up to the breathtaking vistas of the majestic mountains from their own private balcony.
At our resorts, we've mastered the art of catering to your family's needs, allowing you to immerse yourselves in the beauty of the surroundings while enjoying the comfort and unity of exceptional accommodations.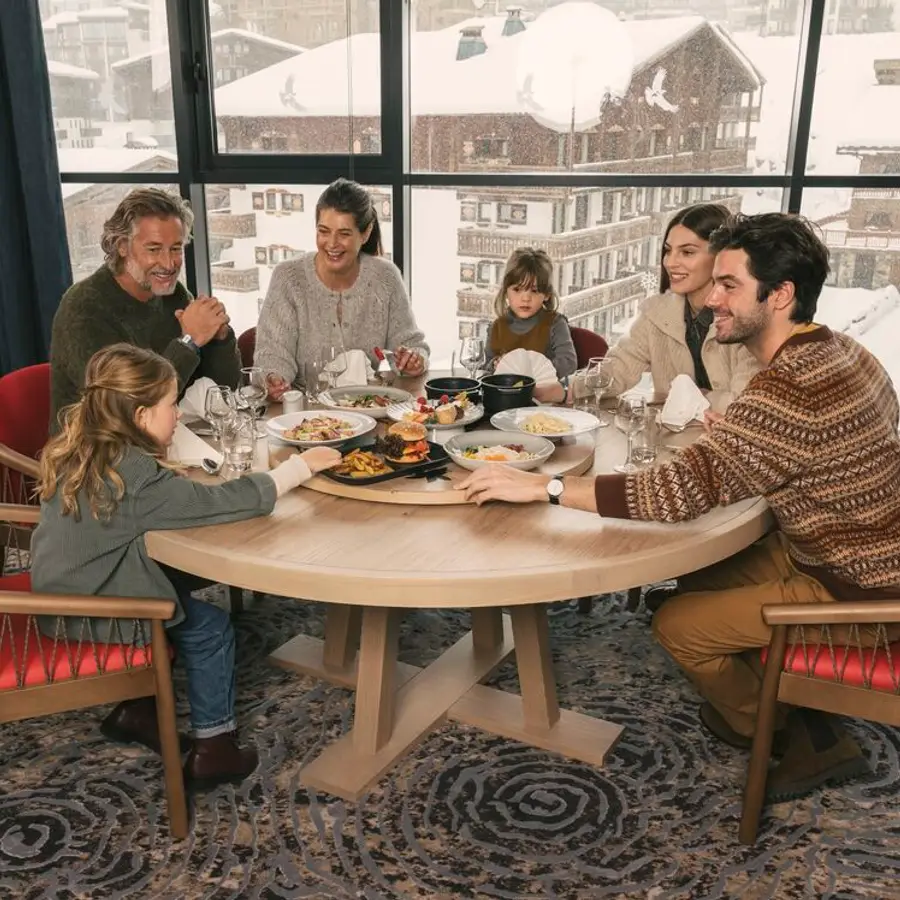 Gourmet cuisine and open bar
Embark on a captivating culinary journey, immersing yourself in an exquisite array of dining experiences that redefine indulgence. From the hearty opulence of breakfast buffets to the irresistible allure of lunches and dinners, our comprehensive all-inclusive package promises an unparalleled selection of both international classics and tantalising local cuisines. Each dish is a masterpiece, expertly crafted by our talented chefs to tantalise your taste buds and encapsulate the essence of the region's flavours.
At Club Med, a world of libation awaits at your fingertips. Our all-inclusive gourmet cuisine offer ensures that you're treated to an impressive spectrum of beverages, ranging from artfully crafted cocktails to the finest wines and an array of non-alcoholic options. As you relax by the warmth of the fireplace, allow your senses to be enveloped by the delightful sips of your preferred drinks, enhancing your experience with every sip.