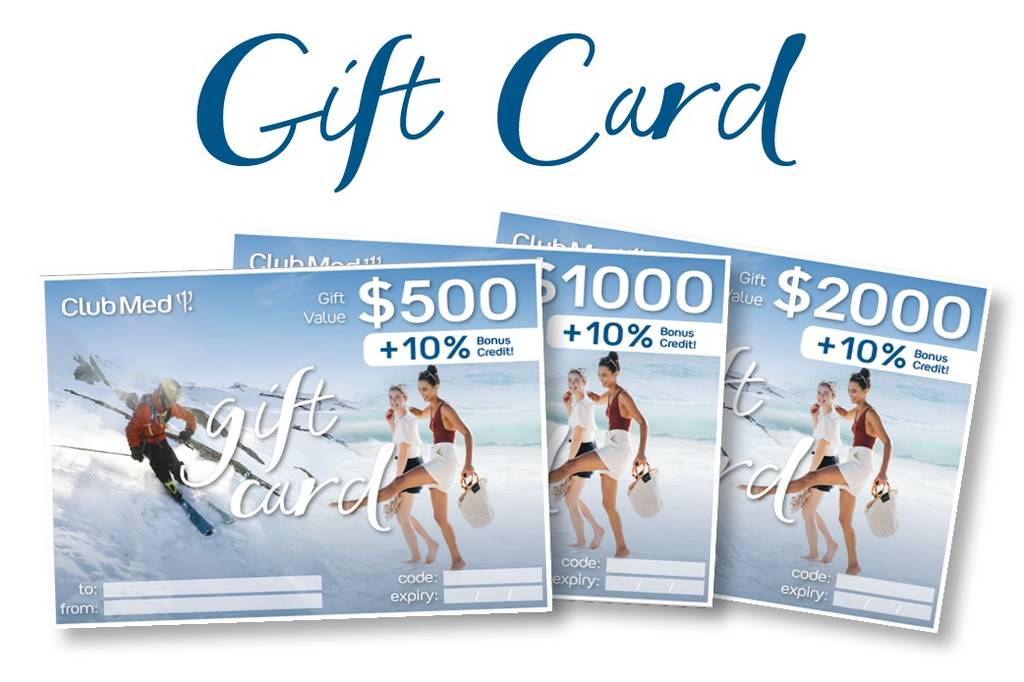 Give the gift of a much-needed holiday
There's little that beats the experience and memories that come from travelling​.
The Club Med gift card is the ideal present for the travel addict of the family, someone who deserves a break or if you feel like treating yourself. From the white sandy beaches of Maldives to the powdery mountains of France, the gift card gives you access to more than 70 destinations worldwide, without any commitment on dates or destinations. Book now and received a bonus 10% credit.
1 - Call our call centre to purchase your Club Med gift card: 0800 258 263
2 - Proceed to the payment through a secured payment system.
3 - You will receive the e-copy of your gift card by email within 2 working day upon payment confirmation.
4 - At redemption, you will be asked to provide the unique reference code stated on the gift card.
If you wish, we can send the Gift Card by mailing to your address when you purchase as a gift for someone.
Gift Cards are valid for 3 years from the date of purchase.​
Benefit from a 10% bonus credit for each gift card purchased.